FIRST BOX FREE  with code "FREEBOX".  Please only use the promo code in your cart WITH a subscription. Orders that use the Black Friday promo without a subscription will be subject to cancellation, and we really don't want to cancel your order!
Not ready to subscribe? Grab December's Book & Felt Box
A LA CARTE
*Note* December's Book & Felt Box featuring Pick a Pine Tree will ship the week of December 7th. Other sets in the same order will ship within 3-5 business days.
Available Now!
*Note* The Rally Nativity will NOT be featured in the Book & Felt Subscription box. Purchase one a la carte here!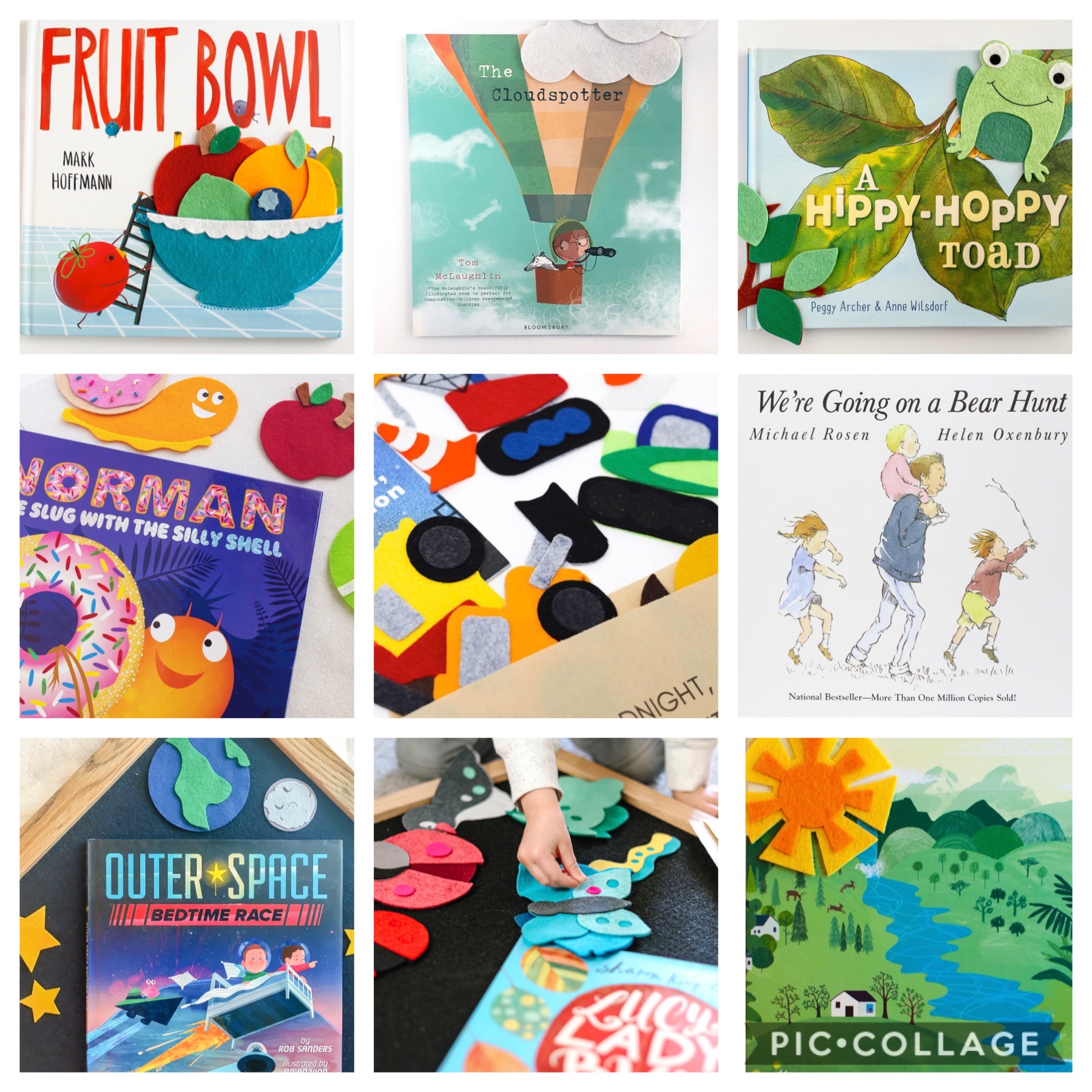 Not ready to commit to a subscription! No worries! I've got you covered 🤗Check out your favorite felt sets A LA CARTE here!
At Rally Felt Co. we aim to combine the benefit of books and the power of play.
We have created a special opportunity for those who love and spend time with children to foster learning through literature and creative play.
WHY FELT?
"Play gives children a chance to practice what they are learning."
                                               -Mr. Rogers
Each month we choose one of our favorite pieces of early children's literature. We then design and create a custom series of felt pieces to accompany that book. Your children will use the felt to expand their learning through story telling, problem solving, and making believe. Additionally, felt engages your child's tactile learning through texture, color, and spacial perception.
And, to be totally honest, kids are completely enchanted by the way it sticks to itself!
HOW THE SUBSCRIPTION 
WORKS
PICK YOUR PLAN
Each plan includes the Rally Felt Board and monthly Book & Felt Box delivered to your home. Choose your plan according to how often you would like us to renew your billing.
TAKE OUR SURVEY
When you click to subscribe, we will take you to our style and information survey. Here you will learn about our frame-making process, and tell us who we are sending the monthly Book & Felt Box to.
RECEIVE YOUR GOODIES
ALWAYS FREE SHIPPING! 
We ship out your Book & Felt boxes on the 15th of each month.  If you subscribe after the 5th of the month, your board and first box will be shipped the 15th of the month after you sign up.
BOND WITH YOUR BABIES
Enjoy the unboxing adventure with your little one. Soak in the cuddles during reading time and watch them learn while playing with their felt.