January Subscriptions Available Through Jan 5th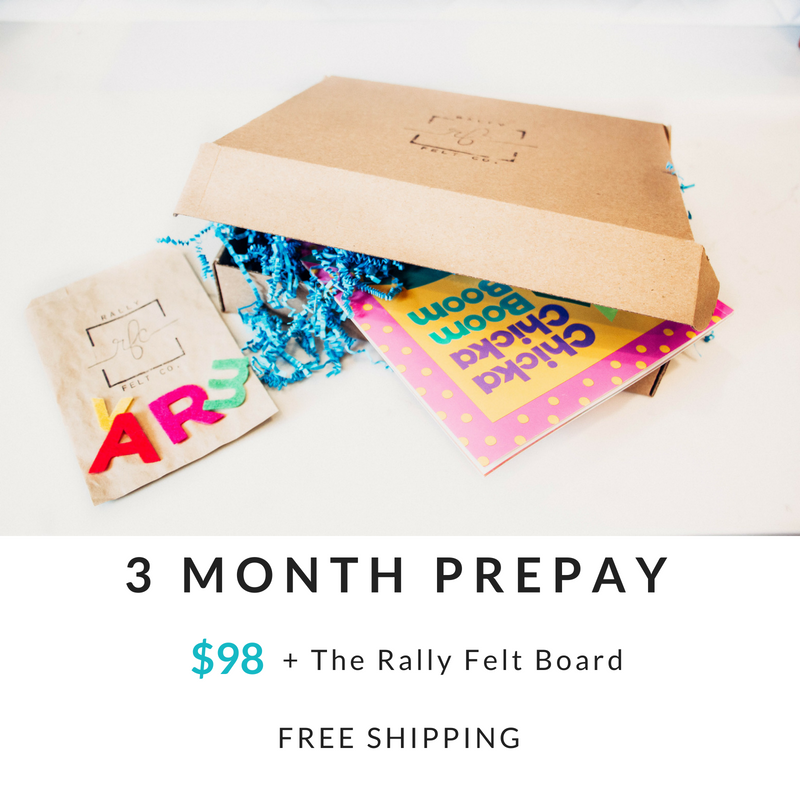 The Book & Felt Box
A monthly subscription of felt pieces delivered to your door! Each month your child will receive one of our favorite children's books with all of the felt pieces we have designed to go along with it. They will get to use the felt to tell the story, to create their own story, or to play something totally new. We include a list of extension activities to prompt your child's creativity.
This box is colorful, engaging, and naturally promotes creative learning.
The Rally Felt Board is automatically applied to your purchase. It will be represented as a $60 set-up fee. Your board will be shipped separately at the same time as your first box.
Already have a Rally Felt Board? Email us for a custom link to subscribe without purchasing a second. Hello@rallyfeltco.com
SUBSCRIPTIONS AUTO-RENEW AT THE END OF YOUR SUBSCRIPTION PERIOD. YOU MAY CANCEL OR PAUSE THROUGH THE CUSTOMER PORTAL AT ANY TIME.