January Subscriptions Available Through Jan 5th 

A MONTHLY SUBSCRIPTION OF LITERATURE-BASED FELT PIECES
1. A BOARD FOR YOU
The Rally Felt Board is designed to be an art piece in your home. The board is the foundation for all felt play! A board is included in EACH plan. You will see the price of your board represented as a "set-up fee." 
2. A BOX FOR YOUR LITTLE
Our Book & Felt Box is a monthly subscription of felt pieces based on different children's books. Each felt set is designed to engage your child, promote learning, 
and prompt creativity.
3. A COMMUNITY OF CAREGIVERS
 Join our community on Instagram and Facebook. We want to cheer for you and your kiddos! We strive to build each other up and rally for play.
@rallyfeltco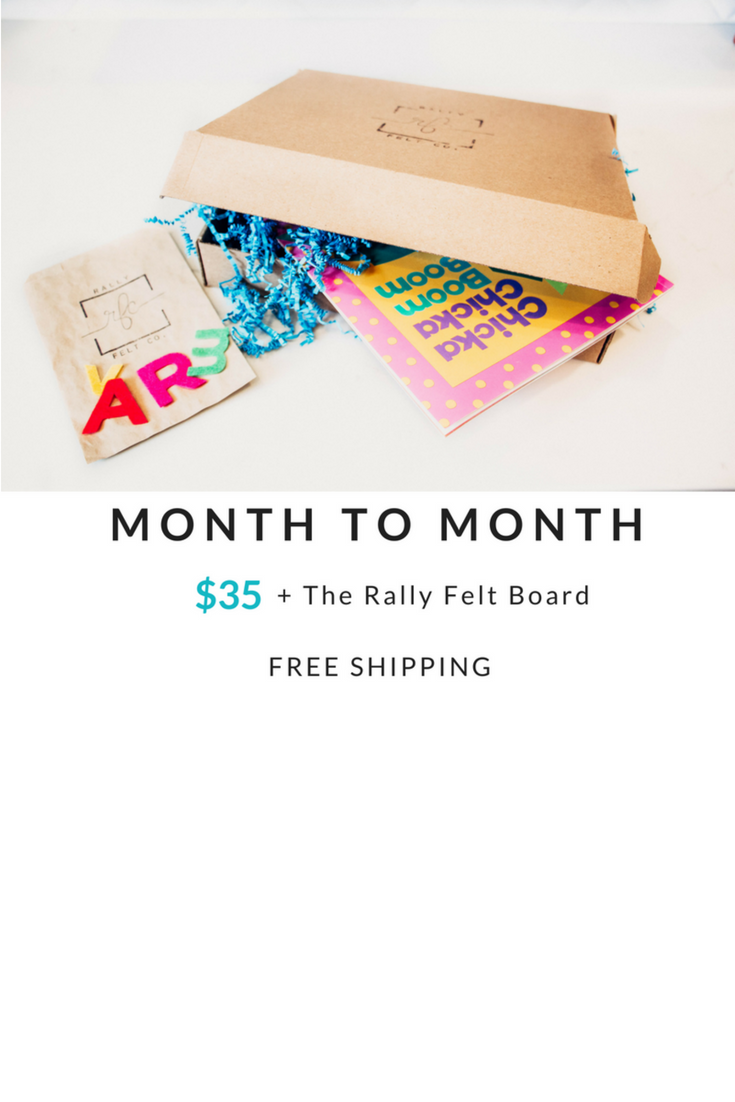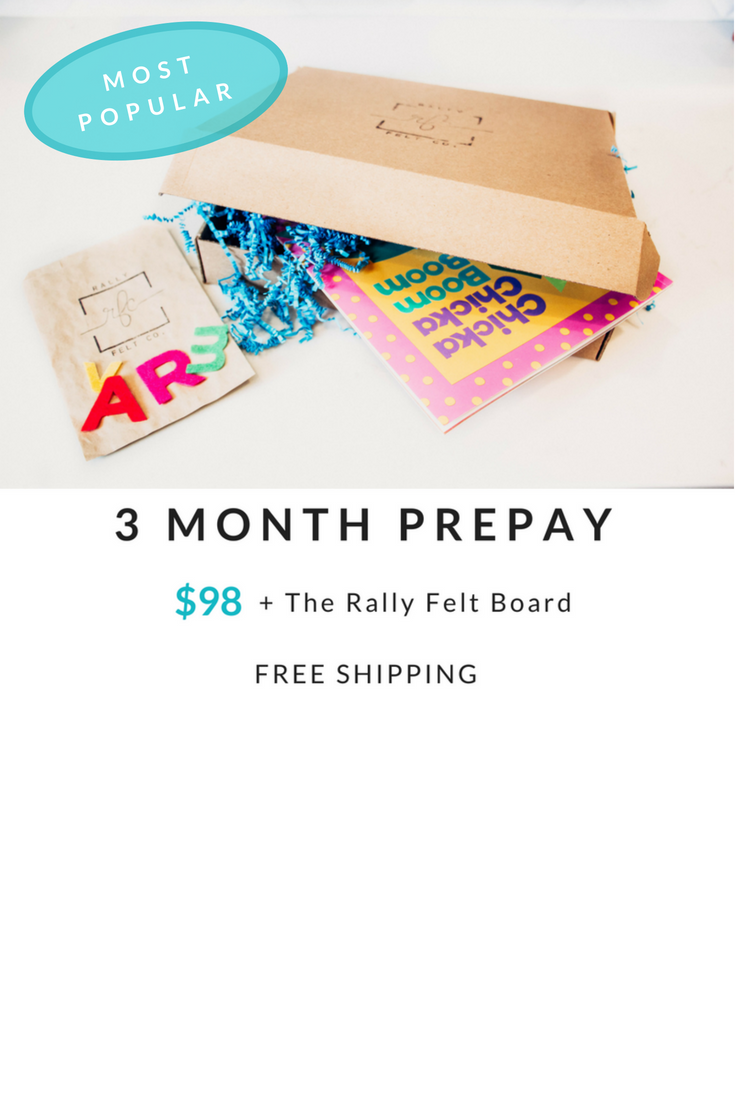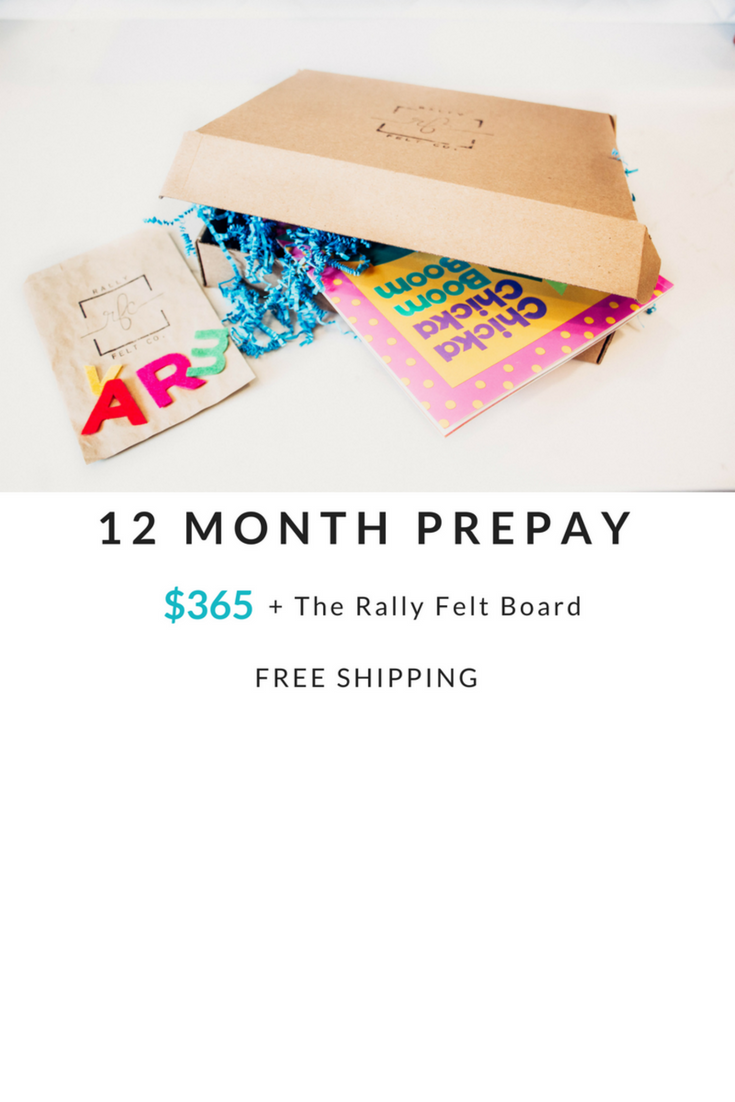 THE RALLY FELT BOARD IS AUTOMATICALLY APPLIED TO YOUR PURCHASE. IT IS REPRESENTED AS A $60 SET-UP FEE. IT WILL BE SHIPPED SEPARATELY AT THE SAME TIME AS YOUR FIRST BOX.
Subscriptions auto-renew at the end of your subscription period. YOU MAY CANCEL OR PAUSE THROUGH THE CUSTOMER PORTAL AT ANY TIME.
All boxes ship USPS Priority Mail by the 15TH of each month.